Coffee tables
2017-11-03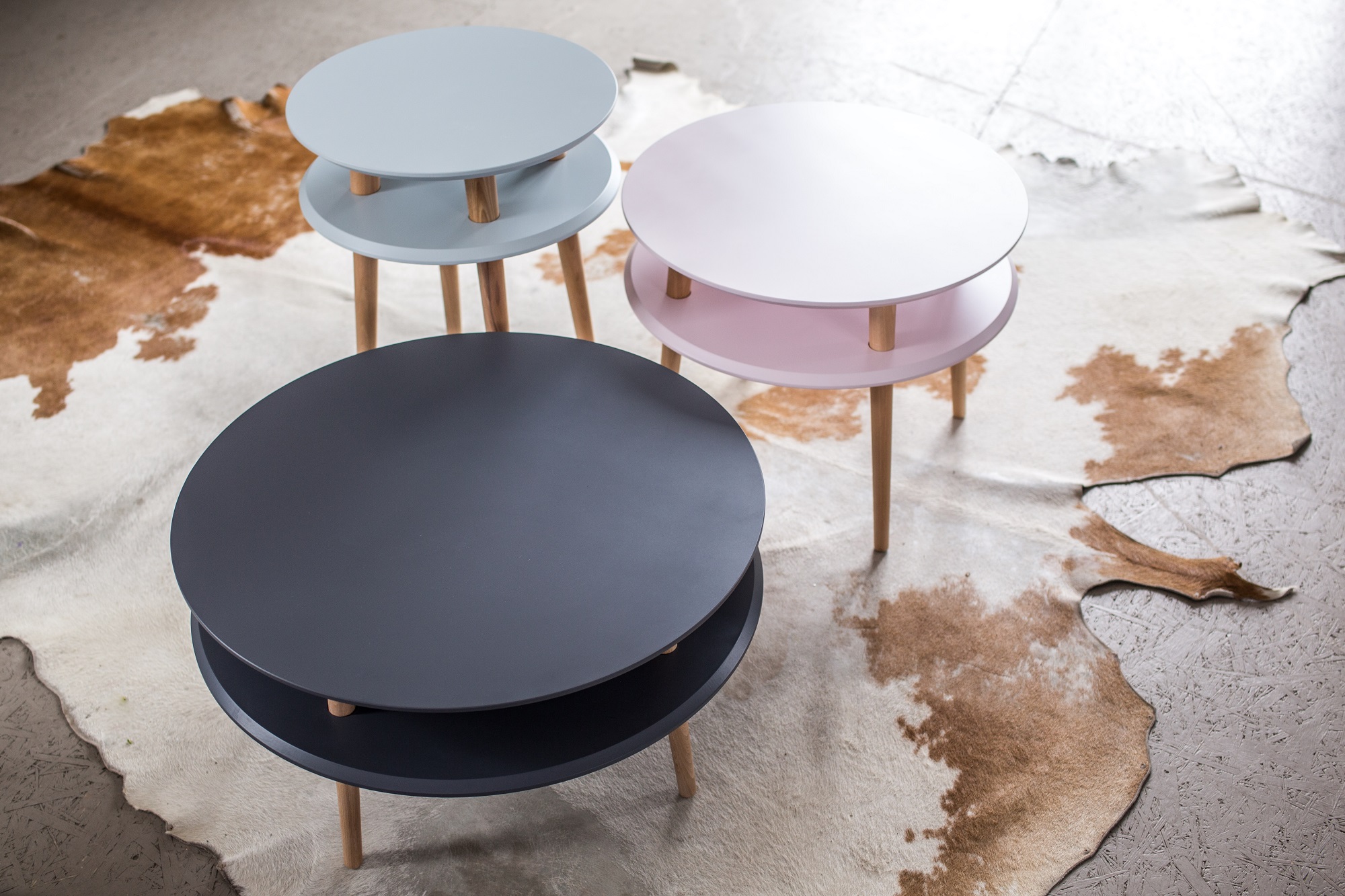 Nowadays, a living room geared with a comfortable sofa, armchair and practical lighting solutions is still not enough. One of the major decor elements is a proper coffee table. It is a well-known fact that devil's in the detail. They can brisk every interior by adding a spot of charm; like the beauty spot on Merlin Monroe's cheek. A stylish and colorful coffee table will definitely make your room functional at the same time making it more stylish.
That was the issue we were mostly concerned during the design process - the functionality and simple form of our coffee tables. Our UFO and SQUARE family – we bet you know them well. They have a lower tabletop, that allows you to put a mobile phone or magazine there. The height of the legs fit matches to every coffee table. Adjust a leg color, tabletop shape and create your own colorful table.
Recently, we've added to our offer new coffee tables; in shape of oval and rectangle. In each of them, you can find a version similar to UFO/SQUARE and a version with a lowered bottom table top.
No matter if you prefer round, high, square or low; every coffee table in our store has its own unique character. They are absolute, without a doubt, the piece of furniture that will complement your interior design.